Posts Tagged 'tyler reed'
Wednesday, November 8th, 2017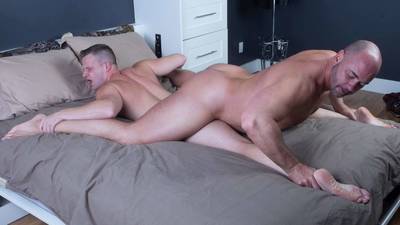 Watching a scene he filmed with Brian Bonds brings back fond horny memories for Tyler Reed. When the beefy blond bareback bottom walks in on one of our favorite daddies, the two reminisce, but only briefly. They're soon reliving their chemistry as they make out and suck cock. But as Tyler knows, what Brian loves most is raw cock pounding away at his stretched fuck hole. So Tyler gives the bareback slut what he loves and wants most…Tyler's cock. Deep and hard, to the point where we thought that damn bed was going to break! That's how rough Tyler gave it to Brian, who took every inch as they worked up a sweat and got ready to blow.
Wednesday, October 4th, 2017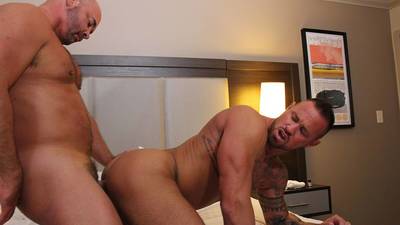 Tyler Reed and Michael Roman where laying in bed after a long day on set. However, Michael was still a horny slut and wanted more. He kept poking the bear and finally got a reaction. Before he knew it, his face was planted firmly in Tyler's crotch with his thick daddy cock at the back of his throat. It didn't take long for Michael to realize that Tyler was going all out and shove his thick cock into his slut hole raw and start power fucking it. With 275lbs of thrust, Michael felt every inch and his hole just became a lose tunnel. He finally gave in and let Tyler have his way with him. After all he was used to be a fucking slut for anyone if he got seeded and treated like a cheap whore!
Wednesday, September 20th, 2017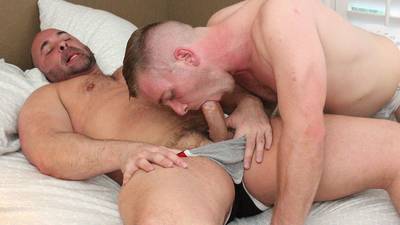 Tyler Reed loves short muscle guys with big butts who love to get seeded. Except, Scott Riley was a little Alpha-Sub and wasn't going to submit so easily. Eventually Scott gave in as Tyler was almost 3x his size and Scott desperately wanted that daddy load. So, he gave up that big butt, even if half way through the fuck session he DID need a little break from Tyler power fucking his sweet phat ass. But no need to worry. Scott got his ass seeded like a good bottom boy should be.
Wednesday, August 16th, 2017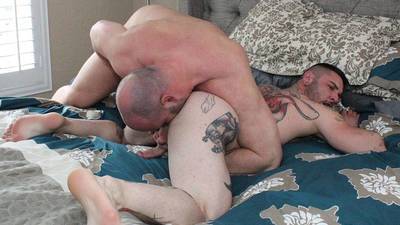 Big Daddy Tyler Reed and his boy, Teddy Bryce are cuddled up in their vacation home. Tyler can't keep his hands off his boy's muscled, tattooed ass. Soon Daddy and Boy are making the best possible use of their bed, unaware a stranger is watching from outside. While Teddy services Tyler's rock hard cock, they are too distracted to notice the voyeur enter the room. Tyler rips Teddy's tightly whiteys and begins to pound his boy's ass. After Tyler shoots his load in Teddy's used hole, the stranger leaves them to cuddle once again.
Wednesday, July 19th, 2017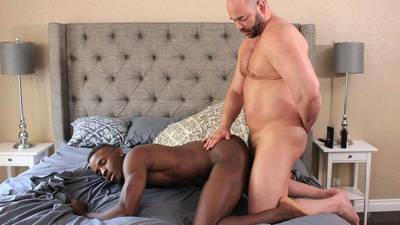 Pheonix Fellington had been waiting a long time to give a massage to Big Daddy Tyler Reed from head to toe. Running his hands all over Tyler's muscled body really excited Pheonix. As his hands traced his huge arms and legs Pheonix's butt would begin to throb wanting Tyler to massage his hole with that bulging cock. Once he flipped over on his back Pheonix couldn't focus anymore. The massage was over and he took his opportunity to swallow that thick daddy cock. He loved it when he moaned and forced my head down onto him. Feeling Tyler slide his thick cock into Pheonix's black ass gave him goosebumps. He was power fucked like he wanted from Tyler and just gave in and let Tyler control his hole!
Wednesday, June 28th, 2017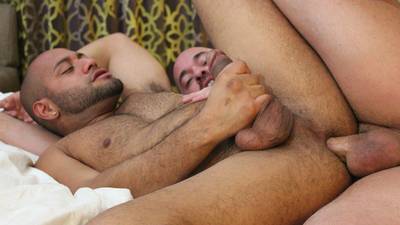 We all know Tyler Reed is a big ol alpha top. What do you think happens would you put him with an equally cocky alpha versatile like Leo Forte? You will be watching the fuck match of your life! From the minute these two started having sex Leo knew his butt hole was in for a severe power fucking from Tyler. The more Leo poked Tyler the more Tyler slammed back. All we can say is that Leo's holes were all but destroyed in the making of these scene!
Wednesday, June 14th, 2017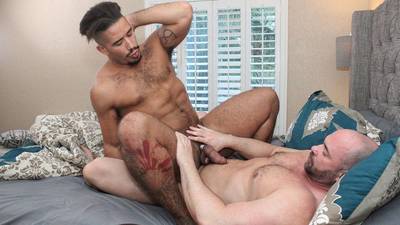 It was almost the end of the week and Tyler Reed asked one of his fuck toys, Trey Turner, to give him a back massage. Now Trey thought he could be a smart ass and asked how is he gonna get paid. Well Tyler turned over, grabbed his cock and said, "here is your payment." Before you knew it, Trey's Phat ass was up in the air spread wide while Tyler power fucked it while it jiggled. Trey's payment was deposited right in his slut hole!
Wednesday, May 31st, 2017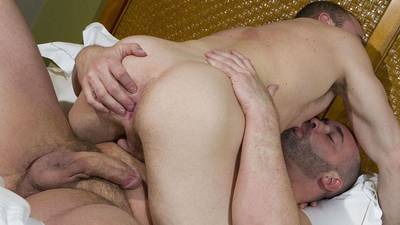 What do you do when you have a 275lb muscle man on top of you giving you a back massage? Well you can start enjoying it and then you can do whatever that big man says! That is what Jacob Durham did when he had big muscle daddy Tyler Reed on top of him massaging his back one day after work. When Tyler flipped him over on his back he went right to town swallowing that thick cock and deep throating it with pleasure. But he figured Tyler knew about the load that he took earlier without his permission and that he was gonna get his ass power fucked hard as punishment for lying about it. But of course that was Jacob's intent all along!
Wednesday, May 3rd, 2017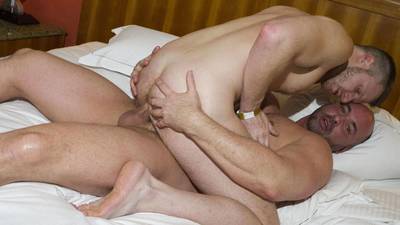 I have been wanting to fuck Brian Bond for awhile now and this week I finally go the chance to give it to him good. I first got him to give me a massage as I was planning on putting my back into fucking his slut hole, as I always do when a fuck slut bottoms. But first, when I rolled onto my back I pulled out my cock so he could massage it with his mouth, getting it nice and hard for what was coming up next…a good hard ass pounding! What Brian wasn't expecting is that once I finished breeding his slut hole I let the camera man fuck his sloppy used hole…
Wednesday, April 5th, 2017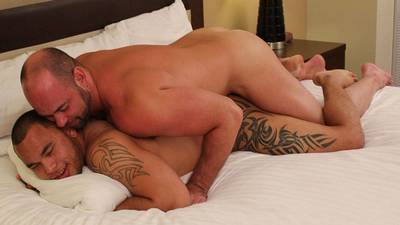 Orlando Ink and Tyler Reed get back from a hot sweaty workout at the gym and head straight to the shower. Lathering each other up these two hot muscle guys then rinse off. But Tyler wants to mark his territory in a different way with this hot muscle stud – so he turns Orlando around so he can see that hot bubble butt and pisses all over it like a big bad dog. Orlando loves to be owned and was excited to feel that hot piss going up his crack. He now felt the need to service Tyler and dropped to his knees taking his rock hard cock down his throat knowing his ass was gonna get it next. Tyler took Orlando to the bedroom and put Orlando's ass up in the air only to slide his cock in that muscle hole bareback and worked his muscle boy over real good before they both blew a well-deserved load!