Posts Tagged 'young guys'
Monday, January 22nd, 2018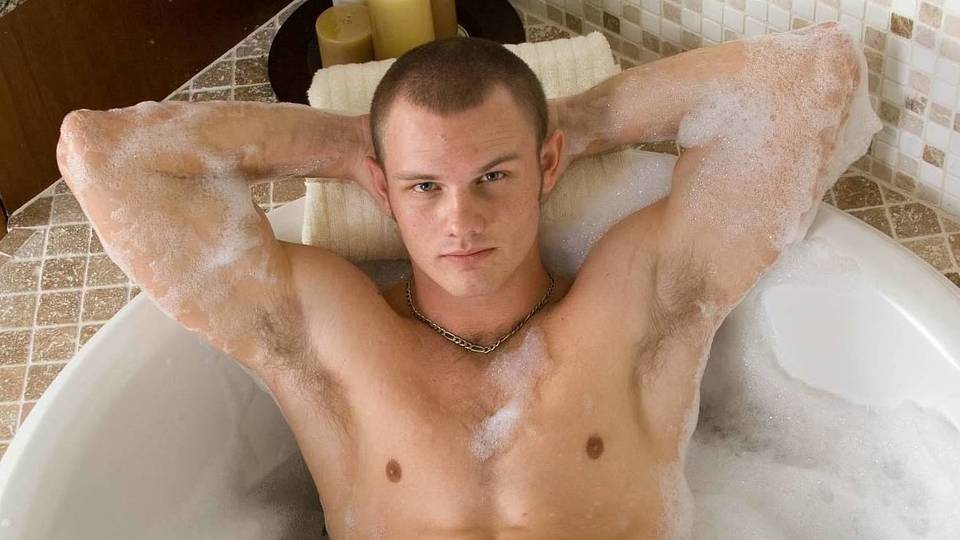 Dixon is a typical guy you might expect to find in a small farming town. Far from anything, even from town, he lives a simple life, working the family farm. He doesn't get out much but he dreams of different places and doing something different, something other than plowing a field or harvesting a good yield. Dixon also has a secret fantasy. To be in front of the camera. Just because he lives in the country doesn't mean he's ignorant. He's got a computer. He's been on the internet. He's watched porn. And boy, are we ever glad the country stud reached out to us! We wanted to make things extra special for this laid back hunk who does nothing but work hard and sweat all day. So we decided to put Dixon in the tub. We guided him a little but once he hit the water, lathered up, enjoying the feel of the suds against his nuts and shaft. Dixon put on quite the show for us, edging while stroking that hard cut cock and tugging on those big balls, eventually exploding with a stream of cum, enjoying the much needed release.
Wednesday, January 17th, 2018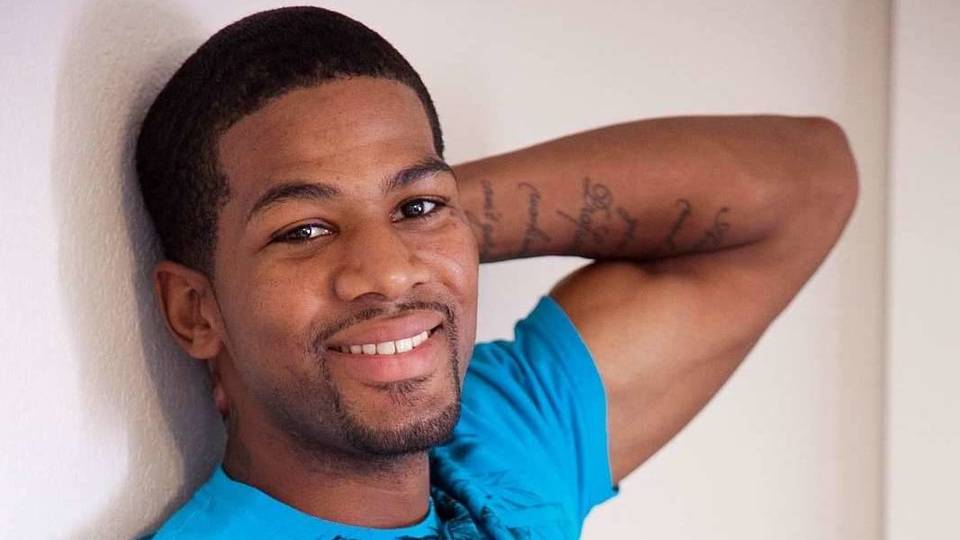 JJ Handler was in desperate need of a massage. Naturally, once we heard what JJ needed, we just had to get him naked on our table. He laid down on his stomach so our "Hands Guy" could knead his muscles with long smooth strokes. JJ got on all fours so we could oil up his muscled ass, teasing his tight hole since we were already in that mouth watering region. It was difficult to ignore JJ's low hanging sack and huge cock so we made sure he got the attention he deserved. JJ flipped over on his back and let our hands oil him up again with slow sensual strokes, every once in a while stopping to stimulate JJ's hard black nipples. Our hands finally found their way to JJ's cock, peeling back the thick foreskin. Our hands kept stroking JJ as his cock slowly filled with blood. Once JJ was fully hard, he started rubbing his chest and thrusting his hips as our hands jerked that huge slab of meat. Definitely a two-fister! With both hands wrapped around his cock and pumping away, JJ shot a fountain of cum all over his torso. Now that's what we call a massage with a happy ending!
Wednesday, January 10th, 2018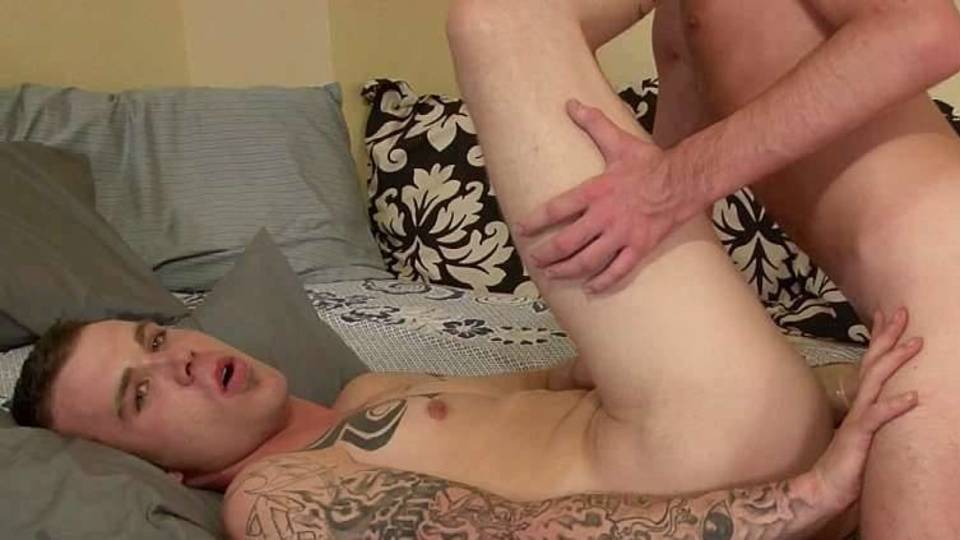 It's been over a year since JC Carter got fucked and he'd decided it was time to get back into the swing of things. We were ecstatic when he called to see if he could film for us because we had just the guy to pound his sweet ass into oblivion. Cute, adorable Cash Walker was more than willing to stretch JC's hole and fuck his ass. Turns out the twink-like hunk has some minor aggression trapped in his soul. With the right amount of persuasion, we have a feeling he might make an excellent, domineering top, even if he does have a baby face. Cash wasn't nervous, despite this being his first time fucking on camera. JC dropped to his knees and took Cash's dick deep in his wet warm mouth. Both have obviously had their share of blowjobs because they each suck dick the way a guy likes it; slow, wet and deep. These two young studs fucked for a good couple of hours…ah, the stamina of 20-year-olds! Cash leaned back and JC took that fat piece of meat up his tight ass. Once he got going, JC rode Cash for a while before letting him fuck. Lucky JC got a face and mouth full of seed. YUM!
Monday, January 8th, 2018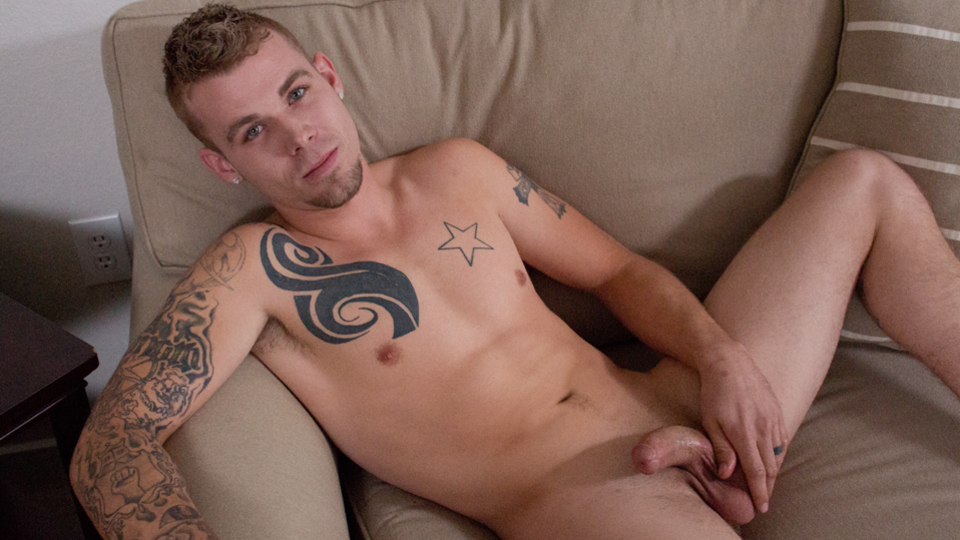 Handsome tattooed JC Carter is bisexual and is upfront about his likes and dislikes. And we have to say, there's something hot about a man that's fucked both, men and women, knowing he gets fucked, loves to bury his thick hard cock in a tight hole, and enjoys eating pussy. He's all alone in this scene, stroking a good fattie and showing off a big pair of balls. JC will make your mouth water, especially when he spews such a big load of jizz!
Wednesday, January 3rd, 2018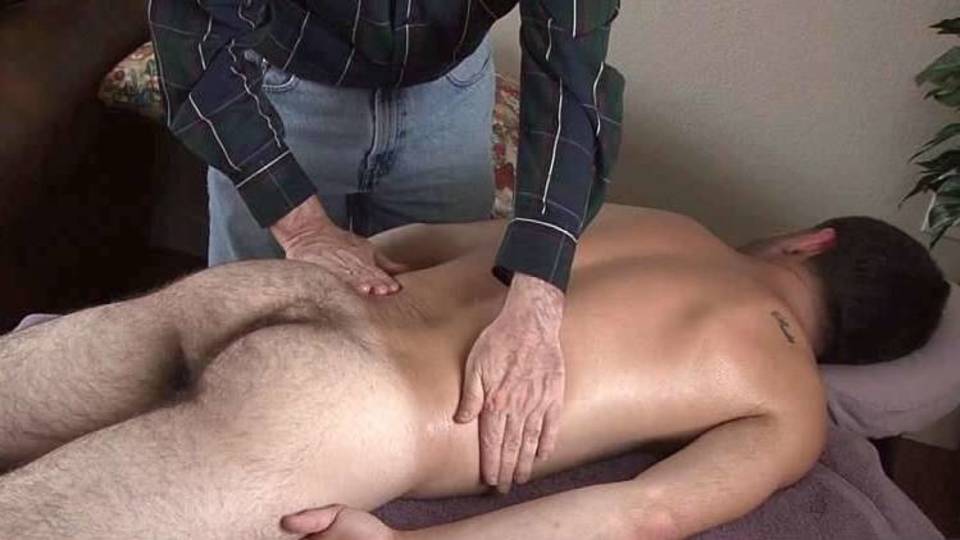 At 5'6" Josh Long is trim and compact. The sexy little stud was up for a massage and wasted little time in dropping his drawers. He was soon on the table and we got to see that luscious, furry ass before our expert masseur got his hands on the mouth watering globes. With his hands slippery with oil, our masseur works his magic on Josh, tugging on and playing with the young hunk's balls, and fingering the inviting crack. Now, it may surprise you to know that some straight like to have their ass played with but it certainly wasn't all that surprising to us. Josh got hard, his cock growing longer and thicker as our masseur worked his balls and probed deeper, massaging his prostate. With Josh fully hard the masseur teased the throbbing shaft and worked the scruffy hunk's cock until he released his load, splattering jizz all over his fuzzy belly. Now THAT'S a happy ending.
Monday, January 1st, 2018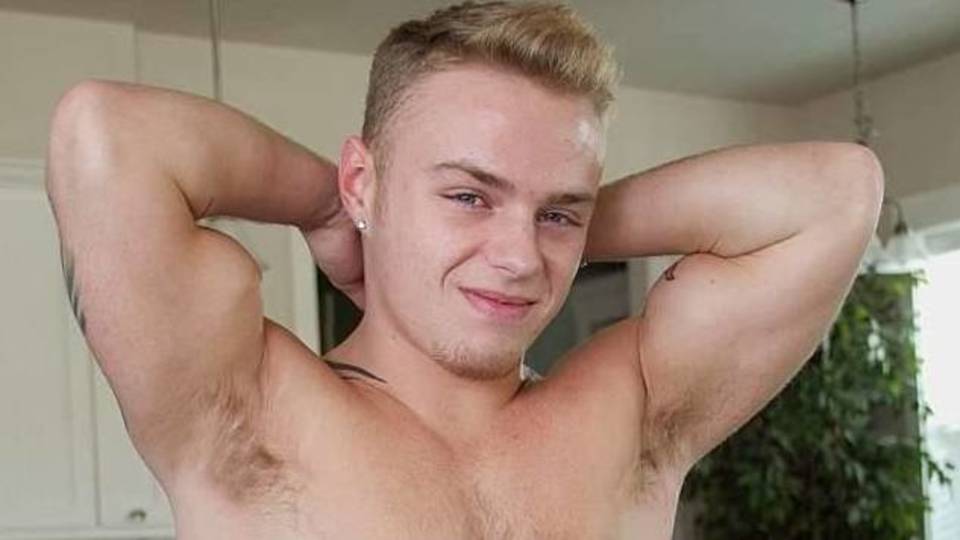 We'd been in touch with Gage for close to a month when he suddenly showed up on set while we interviewed hopeful models. Naturally, when this pint-sized hunky cowboy stepped out of his truck and tipped his hat, we stopped the interview and immediately set up to film Gage. The hopefuls didn't mind. They got to watch. Gage got off on having an audience, not just a camera trained on that pretty face, amazingly hot body and deliciously fuckable ass. Alas, he's straight so there was no wrapping lips around that fat cock but he threw us a bone, letting us get a look at his hairy hole before turning over to properly work his cock and balls. Gage went to his happy place as he jerked off, stroking that throbbing tool before squirting a thick load of cum all over his happy trail.
Wednesday, December 27th, 2017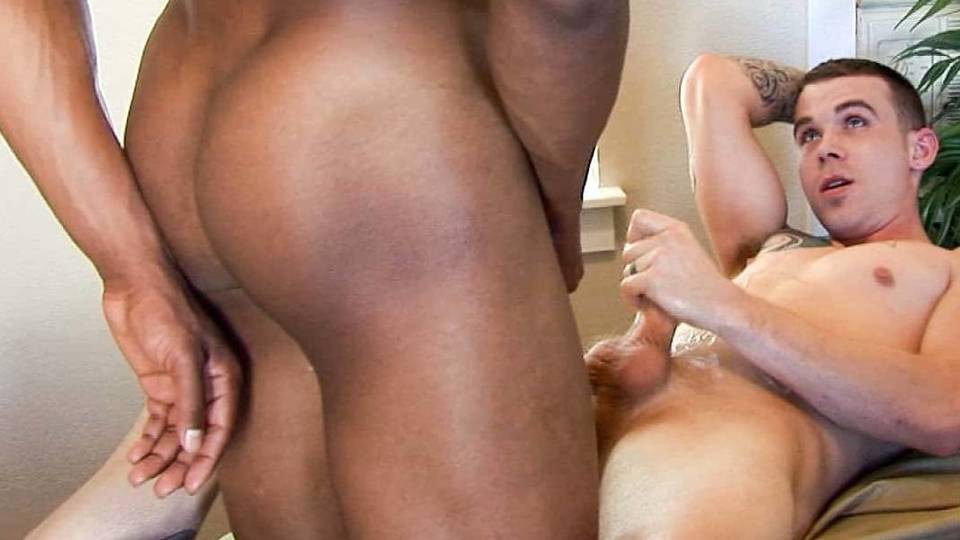 After we filmed Noel in a solo, we found out he was a professional massage therapist. Naturally, we HAD to bring him back, this time with super horny JC Carter on Noel's table. Now, Noel might be straight — or at the very least, bi — but it's obvious he knows how to get his male clients squirming once he has them naked on his table. Noel stroked and kneaded JC's back with those big hands, using long strokes, from JC's shoulders down to his bare ass. It wasn't long before JC asked to see Noel's big stud cock. Noel was all too happy to whip out his big black cock and let JC have a taste. After a while, the horny young hunks trade places and a naked Noel ends up on his back, with hungry JC providing Noel with a different sort of massage, one that involves his entire mouth! Noel enjoyed his blowjob almost as much as JC enjoyed giving it, working towards an acrobatic, upside cock sucking, complete with a full-on face fucking and both hunks spewing all over.
Monday, December 25th, 2017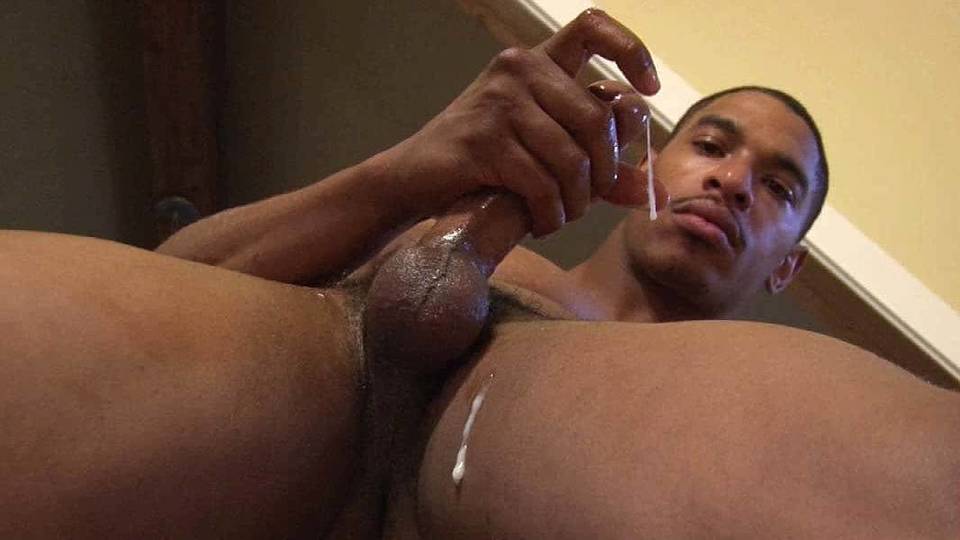 Noel is flawless, at 6'5" with a beautiful, defined body. He's all man, from the top of his buzzed head to the tip of his size 12 shoes. Noel hit us up and asked if we thought he was model material. One look at that gorgeous face and we were sold. The killer, million dollar smile was just the icing on the cake. Since we'd only communicated via internet, we hadn't heard his voice and when we did, well, let's just say there were several erections when he arrived and spoke. Once out of his clothes, Noel started right away, charming the camera, as well as everyone on set, as he stripped down and got naked. And as if the mouth watering thick cock weren't enough, Noel sat back, grabbed his ankle, and pulled his leg over his head. We were like, what the fuck? We were hoping he might end up sucking his own dick, since we couldn't. LOL! But self-sucking or not, Noel worked the camera with charm and hard cock, teasing us as he let his juices flow all over his smooth brown skin.
Wednesday, December 20th, 2017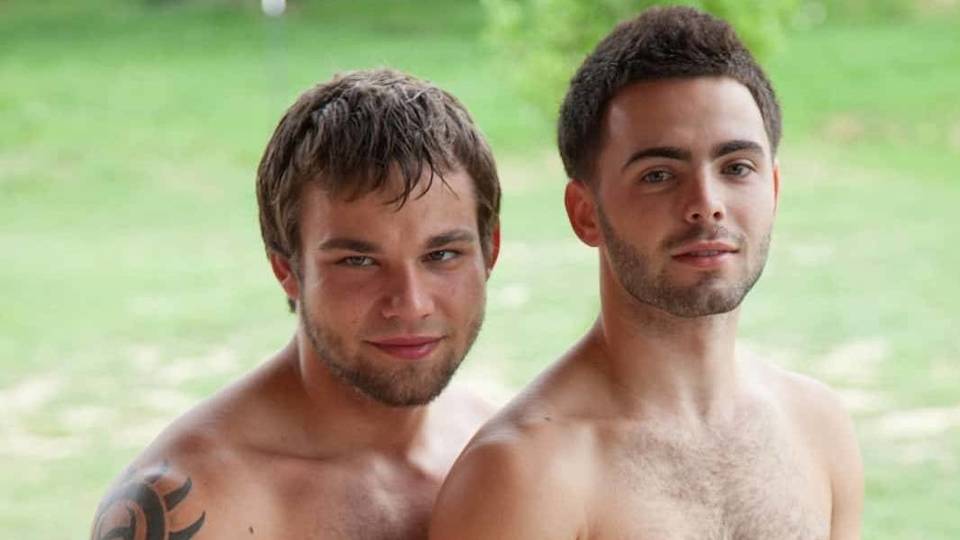 Josh Long and Logan Taylor are both young, horny and full of attitude. It goes great with their prowess and hit shows! We'd filmed them both but had never paired them together. And knowing their cockiness, we weren't quite certain if Logan and Josh would get into a tussle while fucking. On a perfect summer day, we found out. Logan went down on Josh's cock, getting him nice and hard which made Logan throw his ass up in the air and Josh to take him deep. Logan crawled up onto the table and got on all fours so Josh had to climb up to mount him. But once Josh eased his big hard cock into Logan's wet hole, he slowly opened up Logan's ass and stretched out his hole, turning up the heat as Logan all but purred like a kitten. Josh finished off Logan with a good pounding and a hard pile drive, balls deep until both studs dumped cum all over Logan's sweet, smooth body.
Monday, December 18th, 2017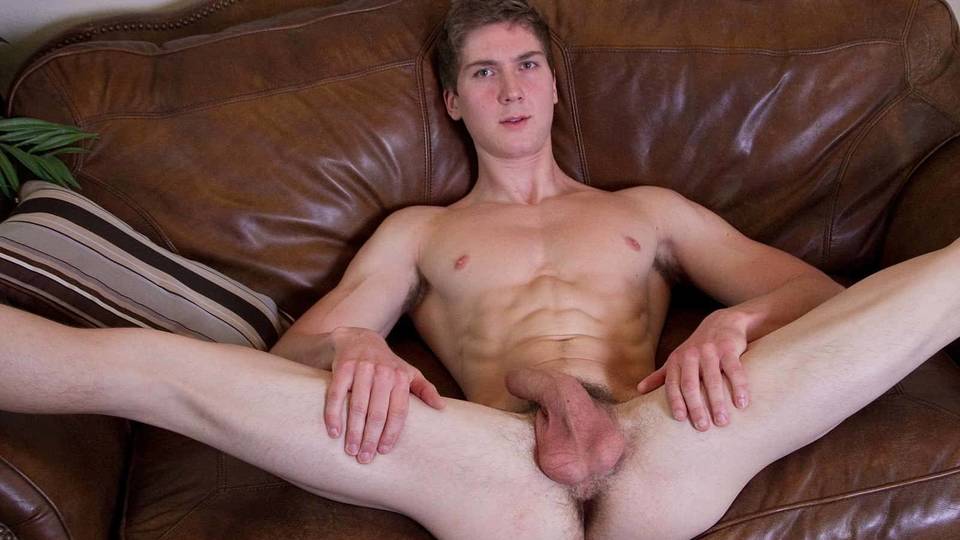 It's not often we get a model any taller than 6 feet, which is why we were so stunned when Kort Matador appeared at the studio. We'd spoken a few times and exchanged personal details but when someone tells you that they're 6'4" you can't imagine what that feels like until they're standing in front of you and your craning your neck as you look up to them. But Kort is so much more than a tall drink. He's a handsome young man with a big set of pecs and abs that ripple all the way down to his manhood. He's worked out at the gym for a long time and it shows. Kort is also the type who jumps into something with both feet, once he's made up his mind to do a certain thing. Like, getting naked in front of the camera. He took off his jacket to reveal a perfect upper body then flexed to show off his toned, nicely muscled body. Kort then stripped down and showed off the rest of his body. He's naturally smooth and all man, in all the right places. Kort is also a bit of a contortionist and showed off for us before grabbing hold of his big fat cock and stroking away before throwing his head back to spray his seed over his stomach.